P2P Trade Spikes in Canada Amid Bank Restrictions on Crypto Transactions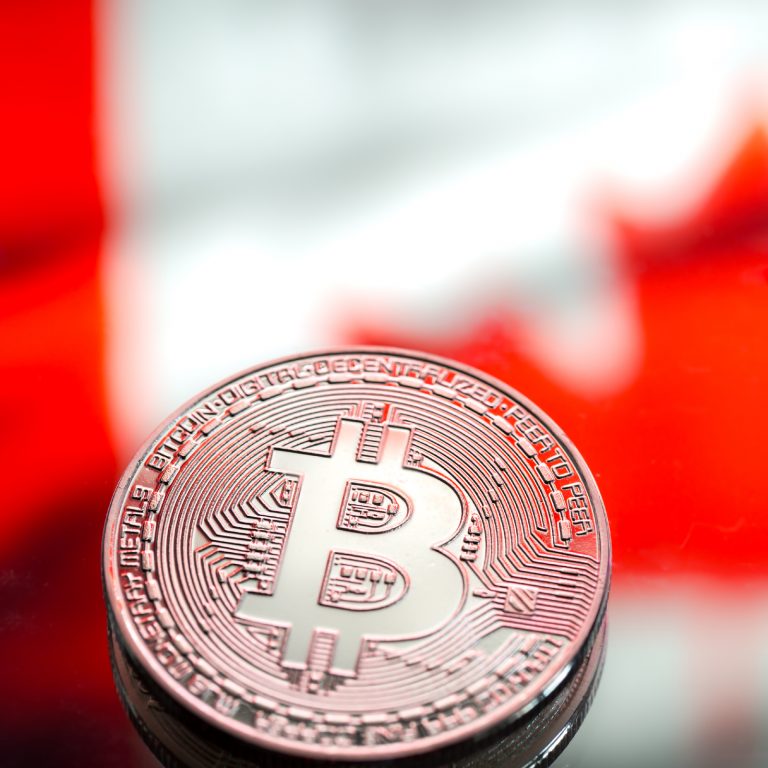 The volume of P2P bitcoin trade in Canadian dollars has increased significantly since leading banks in the country imposed bans on crypto-related transactions. Toronto-Dominion Bank, the Royal Bank of Canada, and more recently the Bank of Montreal have limited or prohibited the use of their services and products to acquire cryptocurrencies. As a result, the weekly CAD trade on Localbitcoins has passed C$8 million at the end of March.
Also read: Crypto Exchanges Launch P2P Platforms from Latvia and Bulgaria
Circumventing the Ban
Trying to bypass various bans introduced by major banks, Canadians are switching to peer-to-peer cryptocurrency trade. The volume of bitcoin trading in Canadian dollars on Localbitcoins, a leading global P2P platform, has increased six times in the last three weeks, Decentral Post reported. The latest data from Coin Dance shows a record high at the end of last month. More than C$8 million worth of bitcoins has been exchanged in the week of March 31, 2018.
Several Canadian banks have imposed restrictions on cryptocurrency transactions over the past months. In March, the country's biggest bank, ?Toronto-Dominion Bank, banned its customers from purchasing cryptos like bitcoin. Canada's second largest bank, the Royal Bank of Canada, announced it would allow crypto-related transactions only in limited circumstances. More recently, the Bank of Montreal prohibited the holders of its credit and debit cards to acquire crypto assets.
The Bank of Montreal, or BMO Financial Group, was expected to provide banking services to a project aimed at launching a new cryptocurrency brokerage in Canada. Last month, the operator of the Toronto Stock Exchange, TMX Group, revealed plans to offer its customers the opportunity to buy and sell bitcoin and ethereum through a subsidiary. TMX has announced a partnership with the fintech startup Paycase Financial Corp. to set up the brokerage platform. The group also said it was cooperating with BMO.
Other Canadian banks still allow crypto-related credit card transactions, as news.Bitcoin.com reported. Among them are the Bank of Nova Scotia and the National Bank of Canada.
Clamping Down on Bitcoin Trade
The change of banking policies in Canada comes amid a global clampdown on crypto trade by leading card issuers. In the US, Bank of America, JP Morgan Chase and Citigroup refuse to accept credit card transactions from cryptocurrency exchanges. Major British banks, including the UK's largest retail bank, Lloyds Bank, the Bank of Scotland, Halifax, and MBNA, have also banned credit card holders from buying cryptocurrencies.
India's major commercial banks – ICICI Bank, Citibank, HDFC Bank, Kotak Mahindra Bank, and the State Bank of India – have suspended crypto-trading accounts. The volume of bitcoin trade on local exchanges has dropped as much as 90% in two months. Last week, the Reserve Bank of India ordered all Indian banks to suspend services to businesses working with cryptocurrency. Shortly after, the State Bank of Pakistan told commercial banks and payment providers to refrain from dealings with digital coins and tokens.
P2P platforms are offering traders around the world the opportunity to exchange cryptocurrencies and circumvent restrictions. Coin Dance's charts show a rising trend in Localbitcoins' global trade volumes, as well. Buyers and sellers have exchanged BTC worth almost $76.5 million USD in the week ending on March 31. The euro trade has also jumped to more than €11.4 million during the same period, proving a growing interest in peer-to-peer exchange. New P2P platforms on the Old Continent are bringing together more crypto buyers and sellers.
Are you using services offered by a peer-to-peer exchange? Tell us in the comments section below.
Images courtesy of Shutterstock, Coin Dance.
Do you agree with us that Bitcoin is the best invention since sliced bread? Thought so. That's why we are building this online universe revolving around anything and everything Bitcoin. We have a store. And a forum. And a casino, a pool and real-time price statistics.
The post P2P Trade Spikes in Canada Amid Bank Restrictions on Crypto Transactions appeared first on Bitcoin News.